Integrated Movie Launch Sponsorship
We were asked to bring together Verizon and 2010's biggest blockbuster, Inception. Working directly with Warner Bros. we crafted a story that seamlessly integrated Verizon into this mind bending world without alienating fans. In fact most of them thanked us.
WhatIsDreamShare.com
An unbranded blog discussing the themes of Dream Sharing and Mind Crime that leaked secret documents related to the movie and eventually pointed fans to Verizon's Mind Crime Prevention App.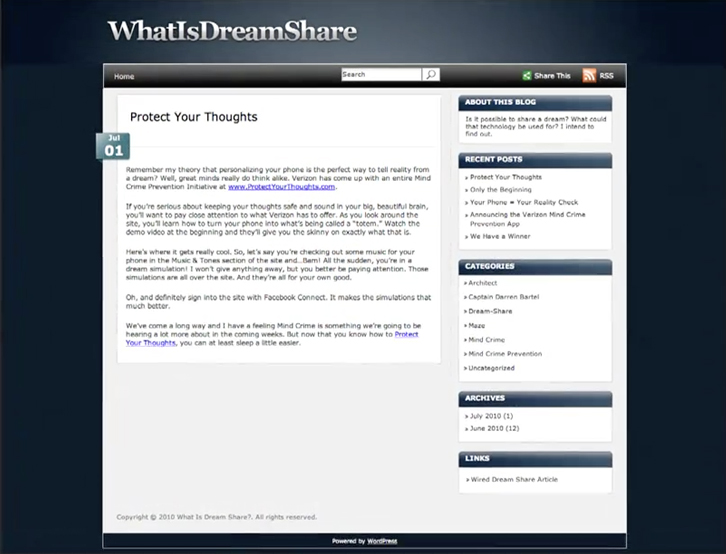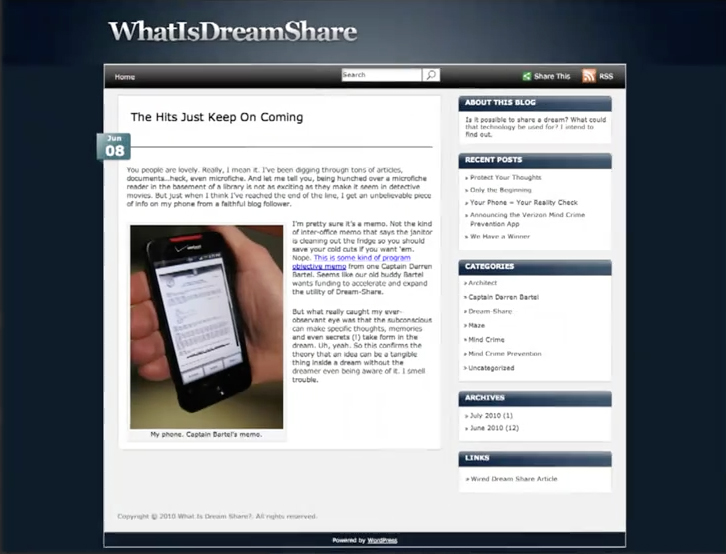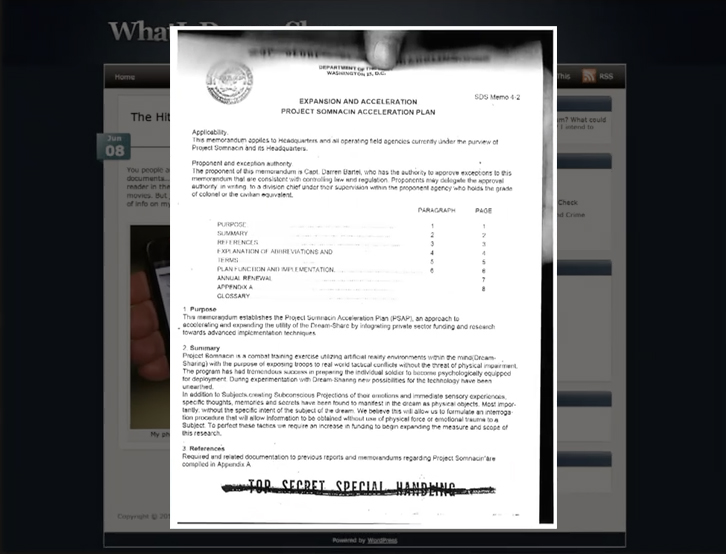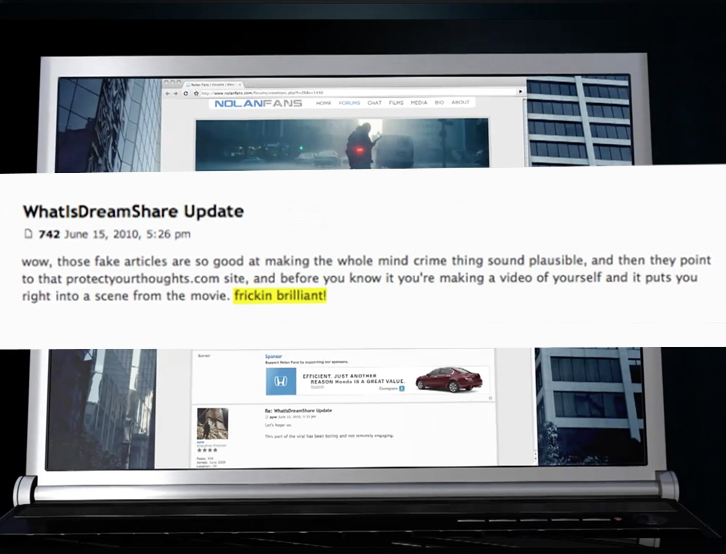 Verizon's online portal for everything Inception was filled with dream simulations, exclusive movie content and the Mind Crime Prevention App which allowed you to turn your phone into you very own totem.
Truly Integrated Campaign
With executions in every medium including Online, TV, Print, and Mobile, Verizon's sponsorship with Inception was one it's most successful to date. Garnering both fan acclaim and industry awards.
9.5+ Minutes Average Time on Site
53,000+ Site Bookmarks
10,000+ App Downloads
150,000+ QR Code Scans